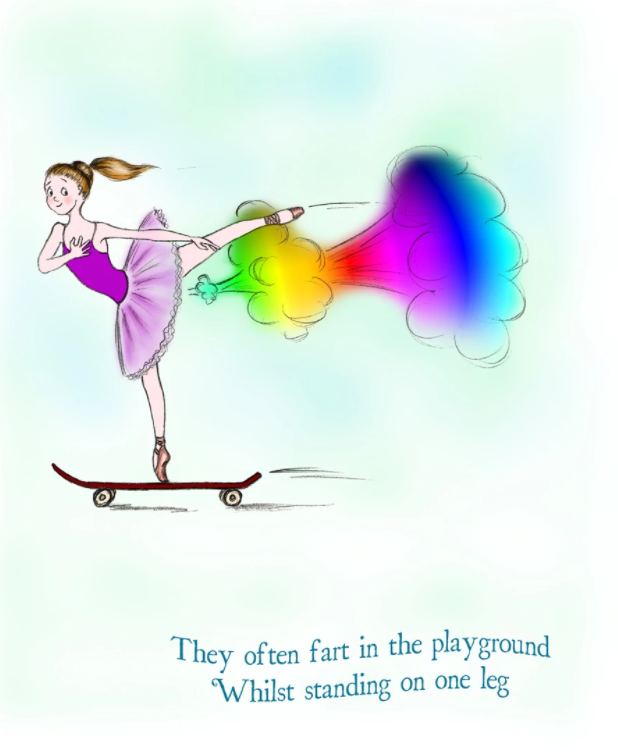 Here is one of the inside pages for Girls love to fart.
I'm so Impressed with Cheryl's unending imagination and awesome skills as an illustrator. We've both had endless laughs working on this project together but I have also learnt a huge amount about myself as a writer and a creator of stories.
Watching my work being brought to life through pictures inspires me to keep going, even when I cannot see an end in sight.
It gives me hope that I can help encourage girls and women to embrace their bodies and natural bodily functions without feeling ashamed of themselves.
We may not Fart rainbows but we certainly all fart and that's never going to change!