Passionate about changing the narrative around gender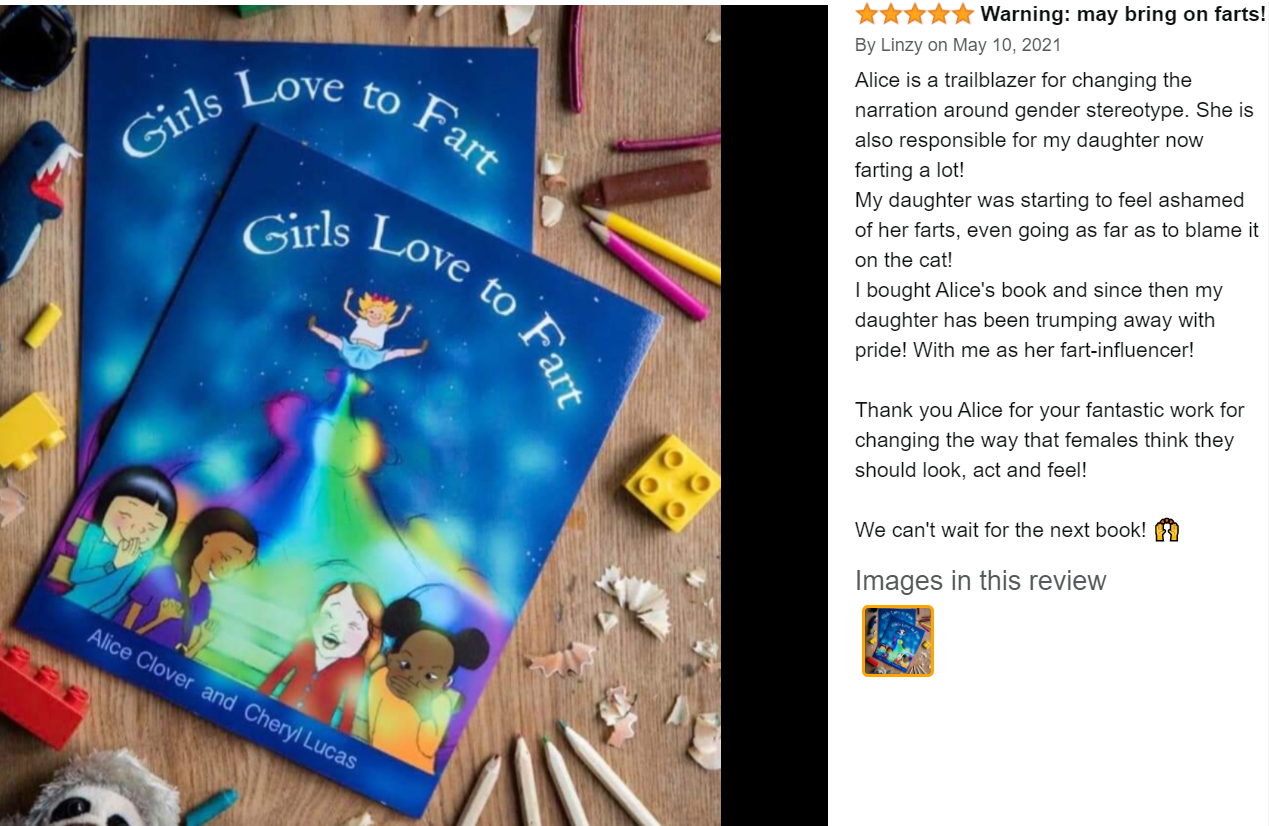 "I have read A LOT of children's stories! I have worked with children most of my life and I have always loved reading stories with them. My standards are HIGH.
I always get a little apprehensive when reading a new (to me) author's book: will it be good? Will I be entertained? Would I want to read it to children?
Having read "Girls Love To Fart" I can emphatically say that the answer to all those questions is a resounding YES!
As well as being a really fun story, with great illustrations, I love the message. Having grown up being told that girls don't fart, and sometimes getting incredibly uncomfortable because I was told I couldn't fart, I love that Alice Clover is saying of course we do and so we should!
A friend asked what age group I would recommend this to; my response was: My age! It's a book that I am sure nearly everyone would enjoy reading. I love it!"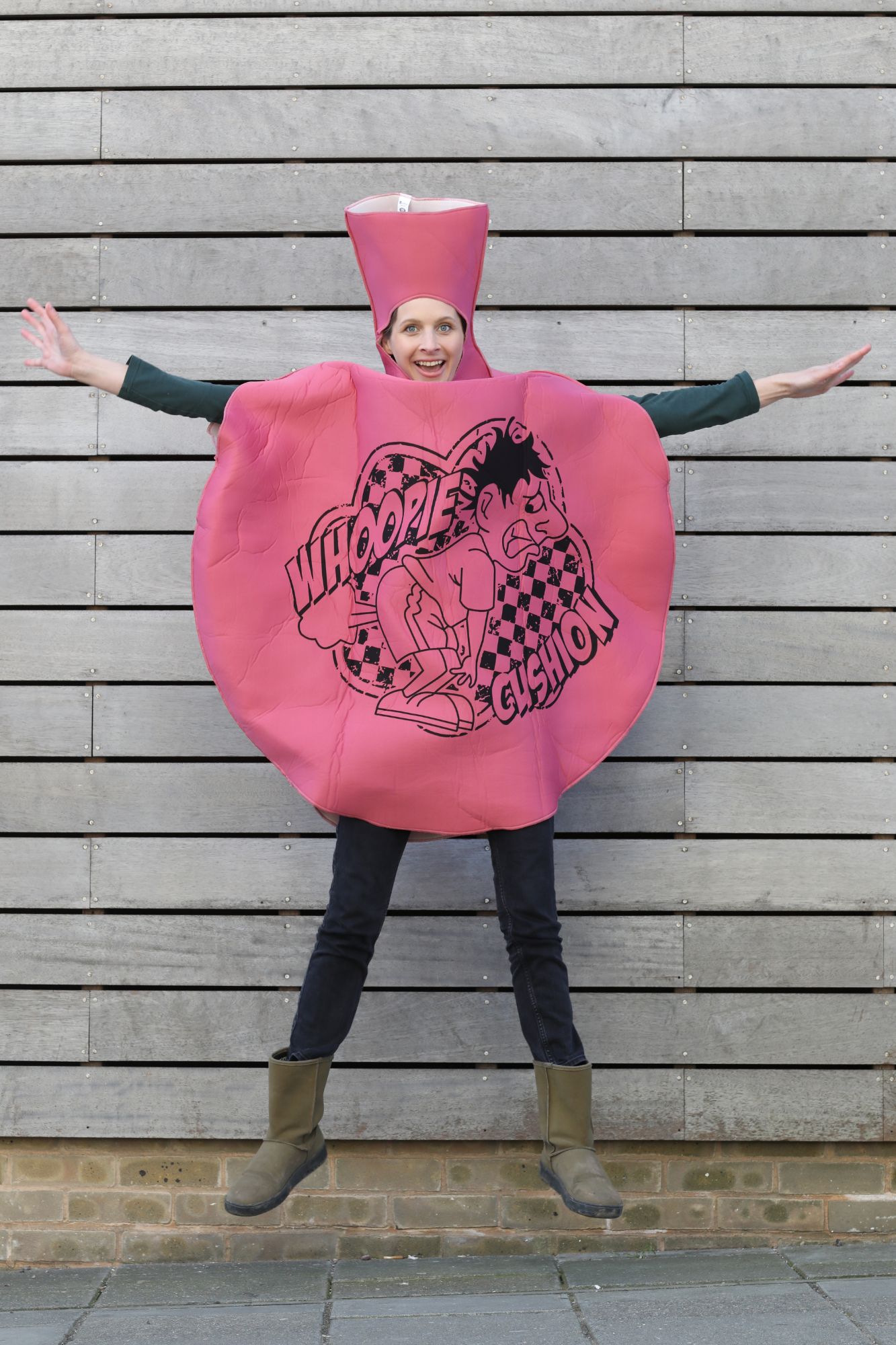 I have always had a strong passion for equality, with women's and girl's rights in particular, and whilst at university I chose Gender Studies as my elective for the first two years.
Since becoming a mother to Florence and Grace, I have been even more determined to work towards the changes I want to see in our society.
I have been working on the 'Girls Love to' series, and also 'Princesses Don't have stinky Bums' because I believe that there is a massive gap in our literature for encourageing girls to love themselves, and their bodies.
It is time for us all to change the narrative regarding girl's and women's bodies, and their bodily functions, and it's time to stop shaming them. Girls and women are taught that their bodily functions are something to feel ashamed of from the moment they are born. As a society, we are more likely to criticise a female for farting, burping, sweating, picking their noses, talking about their periods or their vulva's and it is my belief that this has a direct link to their mental, emotional and physical well being.
I want all of the girls and women of this world to believe that they are absolute Goddesses, and to love themselves and their bodies.
I hope that my work helps to make this happen.
Trailblazing the way forward, for the women of the future. . . . . . . . . . . . Alice Clover